Carbon Pricing Reduces Carbon Footprint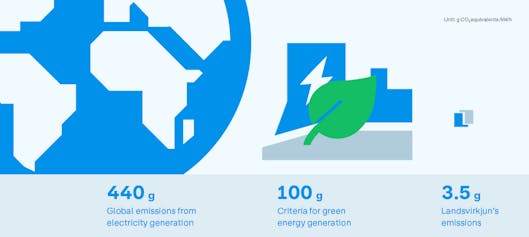 Landsvirkjun's energy generation leaves one of the lowest carbon footprints or 1.1 CO2-eq/kWh globally. The Company takes responsibility for GHG emissions from its operations and will be carbon neutral by 2025.
Since 2018, Landsvirkjun has successfully used carbon pricing as an instrument to reduce its carbon footprint.
Landsvirkjun's carbon price for 2023 is USD 144 for each CO2 equivalents, which supports the Company's goal of carbon neutrality and lower emissions.