By Hörður Arnarson and Sigurður Hannesson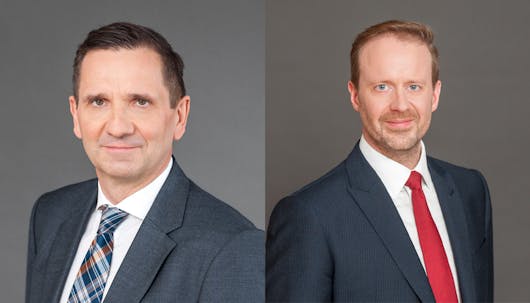 Resolving the issue of climate change involves three main factors: first, greatly increasing renewable energy production; second, reducing the carbon footprint of production, thereby reducing our consumption footprint, using innovation and new or revised production processes; third, capturing and using or disposing of the remaining carbon dioxide emissions. Countless opportunities exist in Iceland for green business development in connection with the aforementioned solutions, including making the country completely self-sufficient for energy.
Our opportunities are rooted in our existing robust energy system, with its minimal carbon footprint and small ecological footprint. Land use for production and transport of renewable energy in Iceland is currently estimated as 0.4% of total land area, as against 1.5–2% in Norway and Denmark. Current land use has allowed us to make both electricity and thermal energy consumption fully renewable, and now we are working towards the same achievement in transport. Similarly, we already export energy-intensive products and services with some of the lowest carbon footprints on the global market, thus contributing to tackling climate change. Our opportunities lie in building on this strong foundation and expanding our energy system with the continued responsible utilisation of Icelandic resources, not least increasing wind power, expanding green production in existing and new industries and using our ingenuity and expertise, setting an example to others for how to enhance economic prosperity, society and the environment.
These are the facts, not vague future dreams. But in order to seize the opportunities, we need to identify them and work together to make them a reality. And Iceland's national energy company, Landsvirkjun, can certainly play its part. The Federation of Icelandic Industries (SI) and its many members also have a key role to play. But the Government must be in the vanguard here, promoting opportunities, contributing to development and removing obstacles.
The interests of both Landsvirkjun and SI lie in pointing out the energy-related opportunities that lie in a green future. But we intend to do more than that: together we will work to make our society more prosperous, serving the shared interests of all Icelanders.
Energy independence
We should not hesitate to aim to be self-sufficient in energy, to achieve complete energy independence. The world is rapidly entering a new reality of electric vehicles, hydrogen-powered ships and aircraft and other green transport methods, and we have every opportunity to process food and fish by using our green energy. All our digital exchanges call for data processing and storage in data centres, which have already been constructed here, and this industry can continue to flourish and thrive with its associated export earnings and knowledge for the national economy. This green future calls for both energy production and the development of green industries.
None of this will happen unless those in government agree with us about the importance of moving in this direction. Many steps have assuredly been taken along this path, but more needs to be done. We are in stiff competition with other countries that also offer green energy. This competition is further intensified now that harnessing of wind and solar energy is becoming more common all over the world, eroding the advantage that hydropower and geothermal energy have given us.
Be prepared
Are we ready to welcome those who want to build the next data centre here? Or a battery factory, to meet the needs of electric vehicle manufacturers? Or large greenhouses, to guarantee year-round fresh vegetables? Can we guarantee the facilities, energy and collaboration with companies, local governments and other stakeholders?
Unfortunately we are some way off. Landsvirkjun is ready to meet this challenge, as are SI and the relevant Icelandic manufacturers. But the Government needs to lead the way, ensure that legislation is in place so that we do not lose our advantage, whether this is planning, environment or tax legislation, or any other detail that relates to company operations. Entrepreneurs are certainly ready to take various risks and create a basis for their operations, but obstacles need to be removed. If we can guarantee a quick response, along with stability in the operating environment, it is likely that even greener industry can be developed here in the future.
All the Nordic countries are working hard to attract these exciting new business opportunities. Close cooperation between the business community, the Government and other stakeholders has already yielded great progress. The competition is and will be considerable, but we know that together we can achieve excellent results.
Iceland is the land of renewable energy, and our contribution to climate change and sustainable development is important. We must unite to safeguard and bolster Iceland's green image. This involves seeking out and grasping new opportunities, at the same time continuing to improve the existing foundation with greener solutions, in keeping with the new reality.
_______________
Hörður Arnarson is CEO of Landsvirkjun and Sigurður Hannesson is Managing Director of the Federation of Icelandic Industries (SI).