By Sigríður Mogensen and Tinna Traustadóttir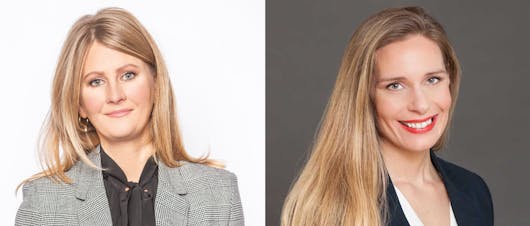 The data centre industry continues to grow globally, as data processing is ever more important in business and our daily life. The amount of data requiring storage increases each day, as does associated data processing. A photo taken on a smartphone is sent directly to a cloud, where it is readily availabe at any time from anywhere. Data centres also enable us to stream music and videos at our convenience. Increased usage of information technology by people and businesses has led to astonishing growth in the data centre industry, and continued exponential growth is expected.
The first data centres started their operations here in Iceland a little over a decade ago, and immediately joined the group of industrial users of electricity. Today, four data centres are located in the country, and sales of electricity to these data centres have quadrupled in the last five years. Nevertheless, electricity sales to data centres still remains a small proportion of total electricity sales to industries in Iceland. The clients of data centres come from wide ranging sectors, i.e., financial technology (fintech), telecommunication, health care technology, and the automotive industry. Companies seek the enormous processing power of the supercomputers which enables them to find a solution to problems at an unprecedented scale. Data centre's projects are various, e.g., processing simulation on the effect of new pharmaceutical products and vaccines on the body, climate studies, vehicle crash tests, and complex financial computations. The value creation from such operations is immense, thus our neighbouring countries have seized the opportunities in this area. We should also be more focused in doing so.
Data centres in Iceland have conducted processing in connection with blockchains, and the growth in the data centre industry in Iceland has been driven by the global surge in cryptocurrency. The processing of cryptocurrency requires extensive electricity usage and computer equipment, which has a relatively short life span. The computer equipment becomes obsolete in a manner of a few years. Therefore, systemic investment in new equipment is required to maintain steady operations. Frequent investment in equipment enables clients to reconsider location, based on cost efficiency of electricity supplier contracts, at any given time. Clients of data centres tend to be dynamic and competition for their business is stiff. Entry of data centres into the Icelandic market has led to improved utilisation of the local electrical power system. Iceland is a prime location for this essential link in the chain of the current technology revolution. Iceland offers accessibility to 100% renewable eneregy, a solid and modern infrastructure, and a cold climate; the perfect conditions for data centres. In other words, Iceland has a strong competitive advantage compared to other countries in this market.
Recently, the Icelandic government announced that a new submarine telecommunications cable will be connected to Ireland, which is expected to be taken into use in 2022. The new submarine telecommunications cable offers new opportunities for data centres, but more is needed. Our neighbouring countries and main competitors have a clear strategy and vision, and work systematically towards seizing new opportunities in the data centres industry. We must follow suit, as the competition for the developing edge in this market is fierce on a global scale.
Win new business
The Federation of Icelandic Industries (SI) and DCI (Data Centres Iceland), in cooperation with Business Iceland, have launched a new project for a marketing image for Iceland in order to attract new international clients and foreign investment in the local data centre industry. The National Power Company of Iceland (Landsvirkjun) and other companies in the industry will be participants in this project and join forces in an effort to seize new opportunities in this field. The data centre industry already creates a solid value for the economy in the form of foreign earnings, as a large industrial buyer of electricity, jobs, knowledge, as well as other derived positive effects on the economy. The government must be on board in a focused manner, e.g. by streamlining the tax system, making the electric power system more accessible for medium sized companies, and directly supporting the marketing expansion. Furthermore, a clear framework is needed for a new investment in the green industry. The data centre industry in Iceland is a green and environmentally friendly industry for the future, and offers Iceland various opportunities. In recent years Iceland has not sufficiently exploited its competitive advantage in this market, but with a clear vision, strategy, and follow-up, we can advance.
__________________________________
Sigríður Mogensen is the Director of Creative Industries at the Federation of Icelandic Industries (SI). Tinna Traustadóttir is the Executive Vice President for Sales and Services at the National Power company of Iceland (Landsvirkjun).