Built underground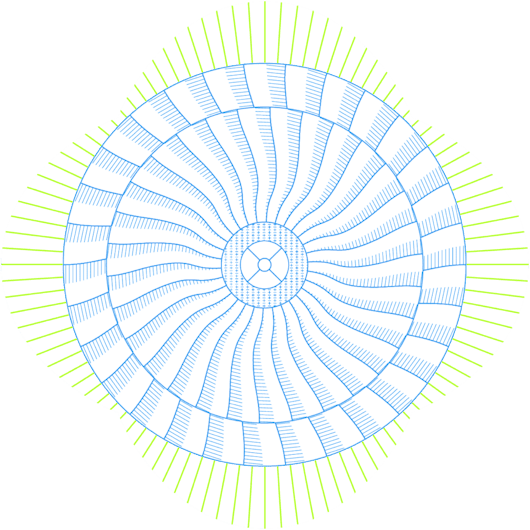 With Búrfell Power Station II, the generation output increases by up to 300 GWh per year. This is due to improved utilization of flow to Búrfell Power Station and a decreased efficiency losses, when the load is transferred.
The new power station was built underground in the Samsstaðaklif Hill and houses one 100 MW Francis turbine. The 370 m long headrace canal is connected to the existing intake reservoir Bjarnalón and the 2,200 m long tailrace canal discharges the harnessed water into the Fossá River, approx. 1 km downstream from the original Búrfell Station.
The harnessed water travels between the headrace and tailrace canals through a 110 m long pressure shaft which connects to the turbine.