The River Þjórsá is harnessed at Búrfell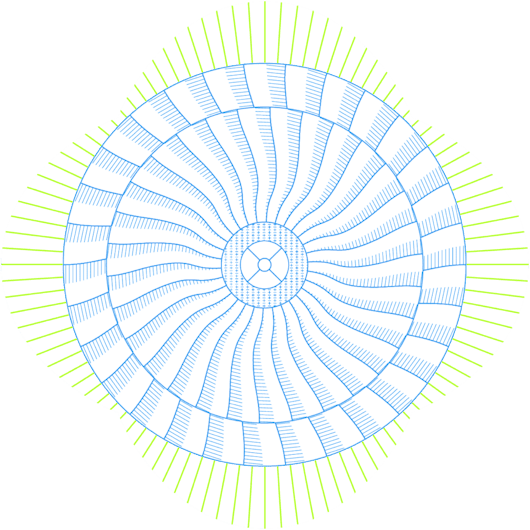 When Landsvirkjun was established in 1965, it embarked on the construction of the Búrfell Hydropower Station, which came on-line in 1969. It took almost ten years to complete the construction and it was the largest power station in the country until the inauguration of Kárahnjúkar Hydropower Station in 2007.
The River Þjórsá is harnessed at Búrfell with a tailrace tunnel from the Bjarnarlón Reservoir to the powerhouse located in the Þjórsárdalur Valley. The River Þjórsá, which previously flowed south of Mountain Búrfell, is diverted above the mountain into Bjarnarlón Reservoir, and from there through a tunnel passing through the basalt strata of Sámstadamúli into the Þjórsdárdalur valley.
The diversion system in the riverbed of Þjórsá is equipped with a special icebarrier structure. In earlier years, the role of the ice barrier structure was to rinse aside ice and slush to prevent it from reaching the Bjarnarlón Reservoir. Today, the flow rate of the river can be better managed and with the construction of a canal between the Sultartangi and Búrfell stations the amount of ice and slush has been reduced. The need for the structure has therefore been greatly diminished.
From the powerhouse turbines, the water exits via draft tubes into a short canal before entering the River Fossá, which joins the River Þjórsá 2 km downstream. The station's equipment was partially renewed in 1997-1999. This increased the station's installed capacity to 270 MW, from 210 MW.